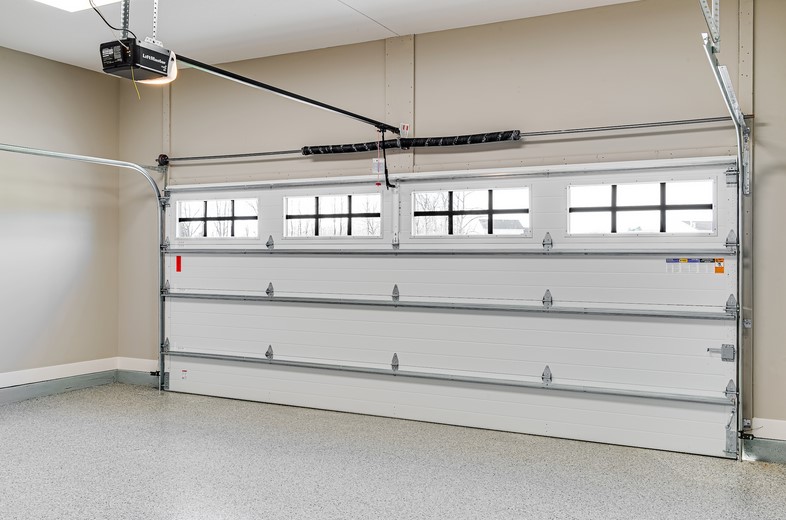 When it comes to spring repair, even the most skilled DIYer relies on the pros to get the job done! While this may look and feel like a simple and straightforward task, it can be a complex and sometimes complicated undertaking. There are a number of different household projects that should not be undertaken by folks that aren't professionals. Most people agree that garage door spring repair is one of them! Avoid injury and call in the professionals for this job.
Garage door spring repair
Anyone who owns an automatic overhead garage door will likely have to deal with broken springs at one time or another. Due to wear and tear, garage door springs can break or become damaged. This is a repair job that should not be put off, as a faulty overhead garage door can and will cause injury!
Torsion springs and cables work together in the automatic overhead garage door system. There is a lot of pressure on the springs, and when they are released, they can cause injury to anyone nearby. No one wants to suffer a serious injury working around the house, and such injuries can be avoided by not taking on the repair oneself.
The signs of a broken or damaged door include:
A loud sound that occurs when the door is opening or closing.
The heaviness that makes the opening or closing of the overhead door close to impossible.
The sound of a loud pop, similar to a gunshot, when a spring breaks.
These are all signs that should not be ignored! Trying to make a broken or damaged door work without proper repair can be a recipe for disaster! If a homeowner notices any of the above signs of a problem pertaining to their garage door, a professional repair team should be called immediately.
Why it's a good idea to leave this job to the experts
Due to the size of the torsion springs that are part of an overhead door system, the amount of force that is contained within is significant. This means that any time the springs are touched or moved, a lot of force can and likely will be released. Because of this, serious accidents can occur. The typical home repair person may not expect such a level of force and may be caught unaware.
There are many home repair jobs that can be put off as limping along with a less-than-ideal situation is doable. This is definitely not the case when it comes to garage doors! Repairs should be made quickly and properly by a garage door expert. In addition to the possibility of injury caused by the velocity of a spring release, there are other potential hazards. Having a broken spring can cause a garage door to come crashing down with a great amount of force.
A garage door weighs a substantial amount, and its crashing down can cause very serious injury to anyone who happens to be in the wrong spot at the wrong time. Such a crash can also cause damage to the door itself. This can turn a spring repair into an even more expensive project that requires a door replacement.
Home maintenance and DIY projects often go hand in hand, but it's important to recognize one's limitations. There's no need to undertake every household repair job oneself. In fact, spring repair is one job that should be left to the experts. Risking serious injury is not worth the money saved by trying to take on this repair. Give the pros a call!
Related Posts