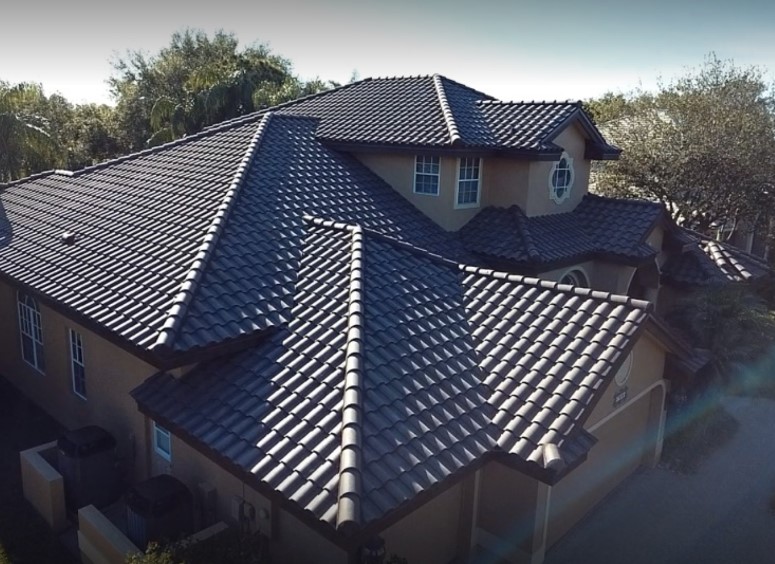 A tile roof can be cleaned to preserve its natural color and beauty. It also protects against damage such as chipping and cracking. Many homeowners neglect to clean their tile roofs because they believe it will damage the tiles or they don't know how to do it properly.
How to Clean a Clay Tile Roof
A power washing company that specializes in soft wash pressure washing is the best way to clean tile roofs. Professional power washing companies ensure a safe and effective clean. Additionally, your tile roof cleaning cost is often much lower than you may realize.
Do it yourself tile roof cleaning is possible. Make sure you have safety glasses and shoes that are able to withstand the rigors of tile roofing. You should remember that tiles that overlap are the strongest part of your tile roof.
Roof Washing
To dislodge as much dirt, dust and other debris from your tile roof, spray it with very low pressure. Make sure to spray the debris towards the gutters, not the rooftop or the sides of an eave that does not have gutters.
You can use a roof cleaner that is specifically designed for clay tiles to eliminate moss, algae, lichen and other biological growths. You might need to dilute the cleaner and allow it to sit for several minutes to penetrate the roots and spores.
Start rinsing with very low pressure. This is 60 psi, or the force of a garden hose sprayer nozzle. Slowly rinse to remove all chemicals and growth. To keep debris and dirt off your lawn, spray the entire area towards the gutters.
This post was written by Ted Williams! Ted is the owner of A Old Time Roofing, one of the best roofing companies in Saint Petersburg, FL! Ted is a Master Elite Weather Stopper GAF Roofing Contractor, a double award winner of Best Steep-Slope Contractor from GAF and achiever of Master Elite Consumer Protection Excellence from GAF. He has been serving the Pinellas County area since 1978. Old Time Roofing has a tradition of quality workmanship, servicing residential and commercial properties.
Related Posts