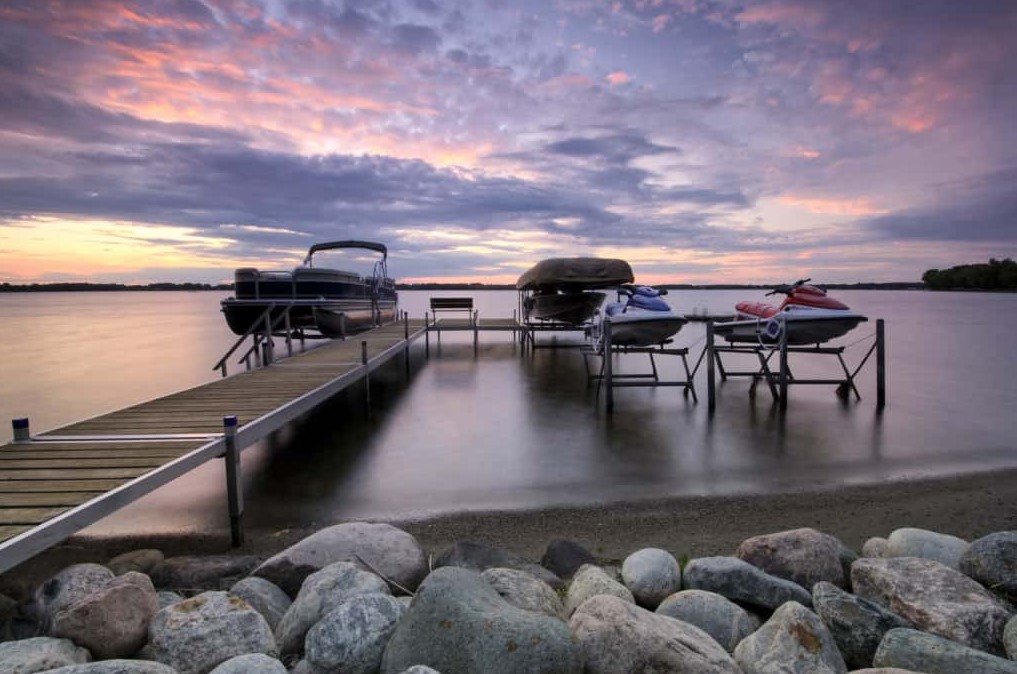 A dilapidated dock can be an eyesore in an otherwise perfect lake- or oceanfront view. And, more importantly, it can be dangerous to walk on. Renovating your old, run-down dock will make it safer and more aesthetically pleasing. Here are some basic factors that you should consider when planning for the remodeling.
Materials
Many dock owners prefer the classic look of a wooden dock. Certain woods, such as cedar, are naturally rot-resistant and insect repellant. These woods do not have to be treated with chemicals that could prove hazardous to your health. However, such woods are in high demand and are usually quite expensive, whereas treated woods are more economical. No matter what kind of wood you choose for your dock, you will have to perform maintenance on it periodically to keep it looking nice.
Aluminum is a popular dock material that requires no maintenance except for cleaning as needed. Aluminum maintains its original integrity indefinitely without finishes or sealants. But aluminum docks are also costly.
Size
The size of your dock will ultimately determine the cost of materials, which are usually purchased by square feet. If your dock is small, you may be able to splurge on pricier design elements, while a larger dock may require cheaper building supplies. However, your dock's size should ultimately be decided by your intended use of it.
Your Budget
Drafting a budget before you research important factors in the renovation process is okay as long as you are willing to update the budget as needed. But if you are less willing to change your budget parameters once you have a set value, it is better to wait until you have determined your dock's ideal size and composition. This will ensure that your budget estimation is more realistic from the start.
Dock Accessories
If your budget has some money to spare, you should consider acquiring accessories to enhance your dock's functionality. Boat lifts keep your watercraft dry and free of marine build-up, and they can be purchased from a boat lifts South Florida company, either online or in person. Dock lights and ladders will increase your dock's overall safety, and dock boxes increase your storage possibilities.
Breathing new life into an old boat dock is an extensive undertaking, but it is entirely worth the investment if you plan to use it. Keeping these factors in mind will help to organize your renovation plans and bring you one step closer to the dock of your dreams.
Related Posts