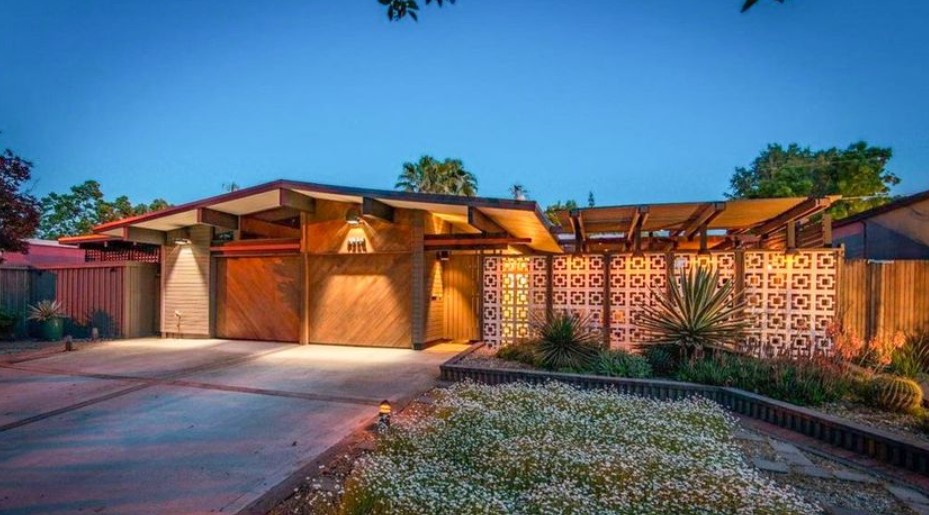 The conundrum about how houses can be mass producible yet personalised is nothing new; making good architectural design and build accessible to the 'middle class' is a foundation of the modernist movement.
With 11,000 homes built in the suburbs of the San Francisco Bay area between the mid-1950s to 1966, property developer Joseph Eichler enjoyed a measure of financial and critical success.
Born in New York to an Austrian father and German mother, Eichler initially earned a business degree. Later in life, after two years living in a house designed by Frank Lloyd Wright, he developed a passion for modernity and, in the mid-1940s, started a business selling prefabricated houses.
Ten years later, he hired architectural firm Anshen & Allen who designed a standardised prototype: the first Eichler Homes. His building system meant designs were simplified so that they could be produced with near assembly-line efficiency. Yet they were still technically sophisticated so relatively expensive to build. In 1953, an Eichler Home cost between US$14K and US$20K, whereas more modest modular houses came in at US$7K-US$8.
His designs were not 'high modernism' such as those designed by architects like Rudolph Schindler and Richard Neutra for the Hollywood glitterati. Instead, Eichler's clientele was drawn from the universities in the San Francisco area and the aerospace industry, a liberal crowd with an eye for design.
Eichler Homes responded to the times with a carport at the front of the home and a private rear courtyard. He installed built-in furniture and multi-functional atriums – spaces that were neither indoors nor out and could be used as art studios, play areas or somewhere to serve pre-dinner cocktails.
Eichler also promoted a village-like concept in his suburban subdivisions. Looping street plans and a central swimming pool meant homeowners could bump into each other by chance. He hired photographer Ernie Brown to capture the dream. Brown introduced models, posed at the kitchen bench or spending time with the children, which horrified the architects involved.
After a decade of successful trading, Eichler's own ambition was partly responsible for the company's downfall. He ventured away from the suburbs to design multi-unit urban projects where the longer completion schedules and different construction methods ultimately saw the end of an era. Eichler Homes, however, continue as superb examples of what can be achieved on a 'middle-class' budget when modernist architecture meets modular methods.
Related Posts